Join The CWC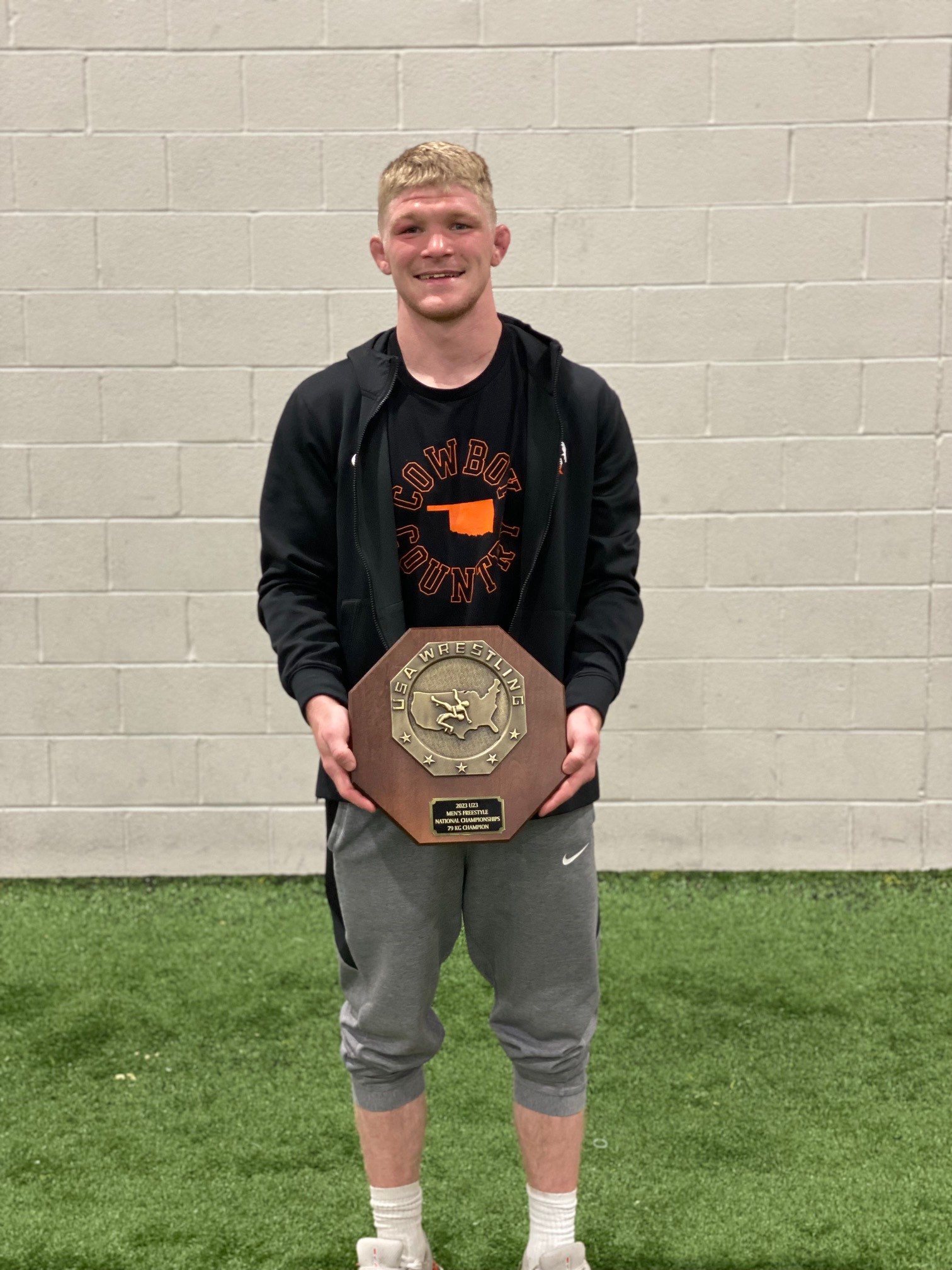 Join Cowboy Wrestling Club
Join a community of people who are passionate about Cowboy Wrestling and help us continue to grow our rich legacy of producing World and Olympic athletes. Cowboy Wrestling Club annual membership year runs from January-December 31st with the option to join/donate to the club once per year or on a monthly basis. See the giving levels below.
Monthly and Annual Donations
Your contributions allow us to pay our coaches and staff, pay our athletes to train, allow our coaches and athletes to travel to the highest level of competition around the world, provide training partners for our current club members, and provide gear and uniforms for our coaches and athletes.
Your donations are 100% tax deductible. The Tulsa Community Foundation is who we have partnered with to provide all of our tax documentation. They will provide you with all the documentation necessary for filing your taxes.
Tulsa Community Foundation
7030 S. Yale Ave. Suite 600
Tulsa, Ok 74136
Tax ID 73-1554474
Thank you to our current Cowboy Wrestling Club donors! You can view a full list of our current supporters here.
Cowboy Wrestling Club Benefits
Exclusive Gear
CWC members will receive exclusive high-end gear that will allow you to show your level of commitment for CWC when you are out and about, or you are at an Oklahoma State Wrestling event. This gear is one of a kind and you will be proud to sport it everywhere you go.
Exclusive Events
CWC members will be invited to exclusive events throughout the year where they will have the ability to network with other supporters and get to know the coaches and athletes on a personal level. You will leave these events truly feeling part of the team.
Exclusive Newsletter
CWC members will receive newsletters keeping them up to date on upcoming events and exclusive information about our team, and ways to stay involved throughout the year. By being part of the newsletter whether you are near or far you will stay up to date with latest news about our club.
Exclusive Podcast
The Dynasty Defined Podcast is a show discussing what is going on with the greatest dynasty in sports... the Oklahoma State Cowboys Wrestling Program. Interviews with wrestling alumni, dual recaps and previews, as well as exclusive content for Cowboy Wrestling Club members! Listen to the Dynasty Defined Podcast wherever you listen to podcasts (Apple, Spotify, Google), and expect exclusive interviews with current CWC wrestlers with your membership newsletter!
Exclusive Raffle
Cowboy Wrestling Club Members will be part of a quarterly raffle. This raffle will be recorded live, and the winner will be announced on social media. We will be raffling off exclusive CWC gear, wrestling tickets, trips with the team, and dinners with the coaches.
DONATION LEVELS
Joe Seay Donation ($25 mo/$300 yr)
Every donation is worth something to our athletes whether it is a new pair of shoes or a couple quality meals while on the road. A championship coach on the college and international circuit, Joe Seay left an indelible mark on the sport of wrestling, just like you are leaving your mark on our club.
Tommy Chesbro Donation ($50 mo/$600 yr)
This donation allows our coaches and wrestlers to have the best experience possible while chasing championships. to provide shelter for our athletes and coaches at top-notch locations. Rest and comfort are a key component for our athletes to be at peak performance once they step on the mat and this gift helps us provide shelter for our athletes. It also helps with providing our wrestlers with quality food and travel options in order to perform at their highest level.
Myron Roderick Donation ($100 mo/$1,200 yr)
At 23, Roderick took over the reins of the program and, just one year after winning his last individual NCAA title, became the youngest coach in any sport to guide a team to an NCAA championship. This donation allows us to send our coaches to tournaments alongside our athletes. It's important to have our coaches be at competitions for familiar coaching and support the wrestlers are accustomed to in the practice room.
Art Griffith Donation ($250 mo/$3,000 yr)
Griffith developed his own style of wrestling, with constant motion as the hallmark. "Every technique has its weakness," he said, "but you can't exploit that weakness by standing by standing still. You must move, and you must force your opponent to move with you." Your donation will make that move for our team. With this level of support, we are able to promote our athlete's brands, while also promoting the club at large to attract the best wrestlers therefore building the most competitive and advantageous environment possible.
Ed Gallagher Donation ($500 mo/$6,000 yr)
Named after one of the great coaches in the sport of wrestling. Wrestling fired his imagination as a coach, and by the end of his life Gallagher was revered as the "the Knute Rockne of the mats" The New York Times eulogized him as "the Dean of Collegiate Wrestling." With your support you are one of the great donors to the Cowboy Wrestling Club. This gift allows us to consistently provide, maintain and improve Cowboy Wrestling Club for our athletes to train at.
John Smith Donation ($6,000+ yr)
Named after the greatest coach and wrestler of all time. We refer to Coach Smith as the GOAT. Two-time NCAA champ, Four-time world champ, two-time Olympic Champ. Coach Smith has led Oklahoma State to 5 NCAA titles, dual record of 462-69-6, coached 33 NCAA Champions, coached 150 All Americans, 21 team conference titles, and 129 individual conference championships as the head coach of Oklahoma State University. We consider donors at this level and above the G.O.A.T. This level of giving takes our program to the next level and allows us to bring in additional staff and wrestlers to help continue and grow the rich legacy at Oklahoma State University.